I recently got some Dick Smith Electronics A2667 bookshelf speakers cheapish ($20AUD) off Ebay. For a bit of fun I thought I'd see how much better I could make these low cost "made in china" (though not quite white van) speakers sound.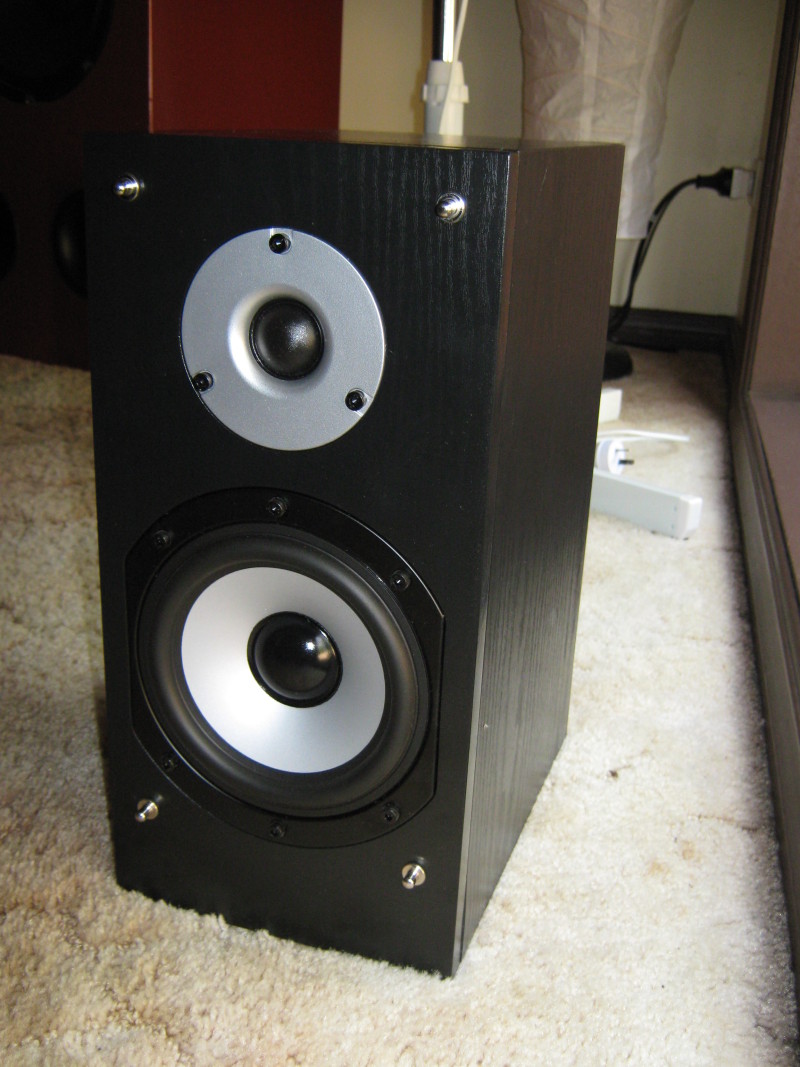 Dick Smith Electronics is an Australian retail electronics chain who used to have a more hobbyist/kit orientation, but now more known for selling laptops, TVs, home theatre rigs etc. They have a bunch of lower cost "home brand" gear, some of it quite, well, cheap, but occasionally of quite reasonable quality.
The A2667 speakers were sold 6 or 7 years ago and I had read on various forums that for $70 bookshelf speakers they competed well with speakers under $300, and could be made even better by upgrading the crossover.
They are small 2 way bass reflex speakers with a 5″ woofer tweeter is 1″ fabric dome. Rated at 100W with 86dB efficiency.
Unmodified they sounded quite good (for the size and price) but a bit muted in the high end, and a slight graininess to the sound. But for their size and price they have quite a big and pleasant sound.
Running up ARTA and doing a frequency response I saw a huge notch in the frequency response at 8Khz, presumably the crossover point. The crossover turned out to be a simple first order crossover with a 2.2uF elecrolytic capacitor with a 0.6mH iron core inductor, as well as an lpad for the tweeter.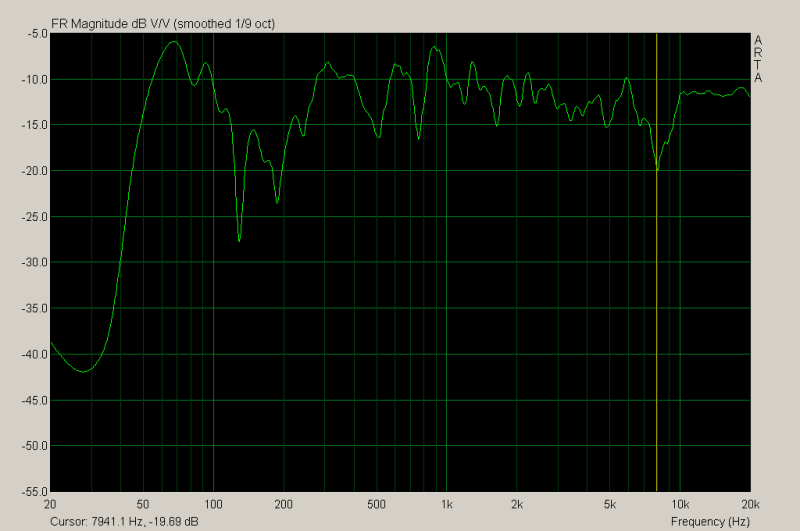 I was measuring this in a small room with a lot of stuff around so the low end measurements would be all over the place from reflections..
Hoping the notch was from lazy crossover design rather than driver limitations I plugged in a few numbers into some online crossover calculators and decided replacing the 2.2uF electrolytic with 4.4uF (two 2.2uF MKT capacitors in parallel) would close the hole, with parts I had on hand.
Measuring again and the 8khz notch had been greatly reduced confirmed by listening and hearing a lot more detail in the high end.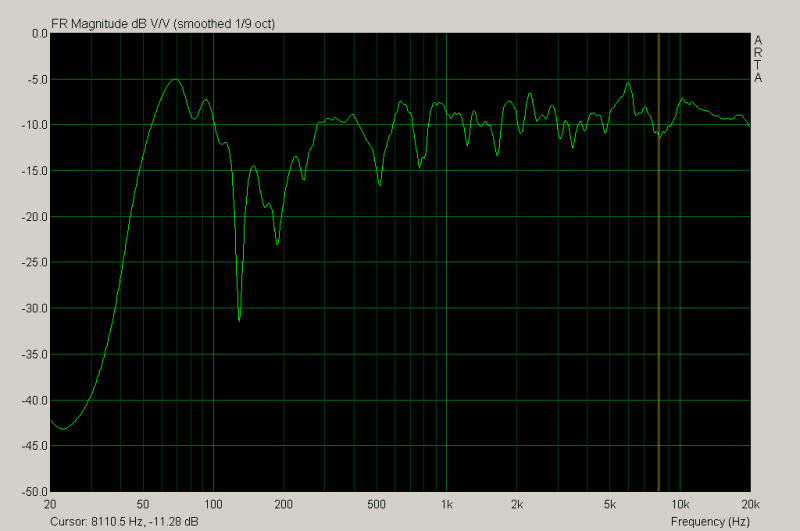 Next i replaced the inductors with 0.56mH aircore inductors of a higher gauge of wire. I hadn't measured any THD and this didnt make a measurable effect on the frequency response, but the sound really opened up with more clarity and detail, and the previous slight graininess was gone.
I could probably get even better results with some simulation of the cabinet and drivers etc, though it might get into diminishing returns territory.
The net result of this is these cheap speakers now sound great, detailed and pleasant to listen to with a lot of high end detail. I'm impressed how much some relatively simple component upgrades helped on these speakers.
old capacitor and new capacitors: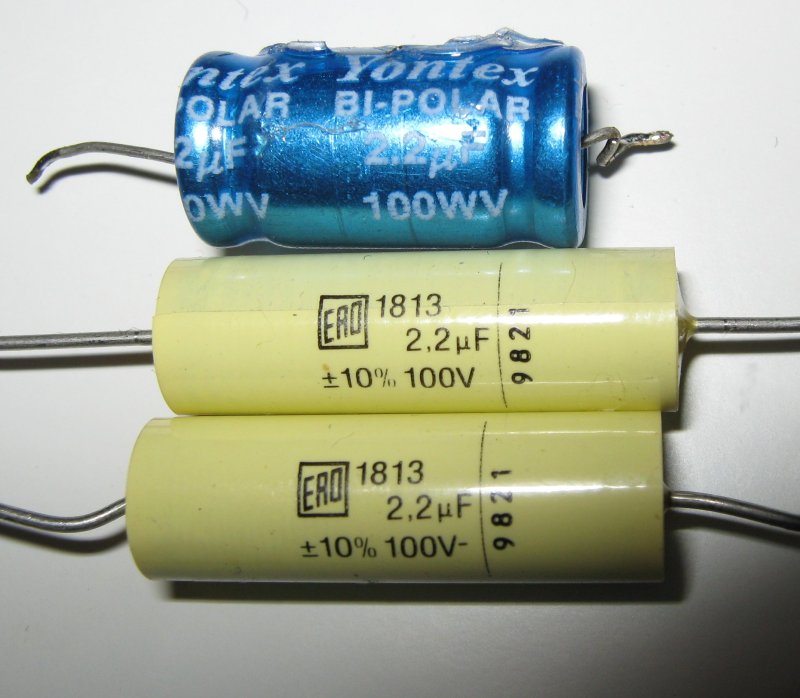 old inductor and new inductor: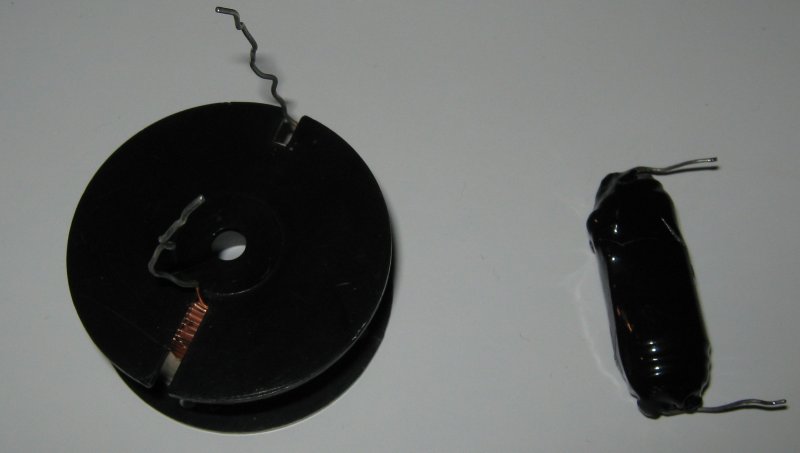 rear of the speaker: