This is a smaller 700W system for events where MINIRIG V8 is overkill – house parties, small outdoor shows, chill zones etc.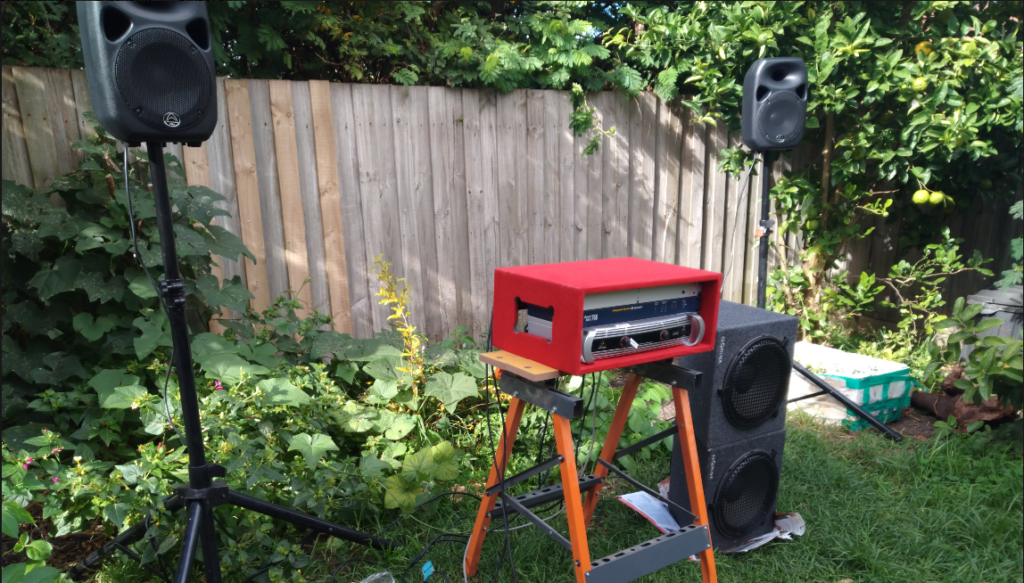 This system can fit in a hatchback (with room for camping gear), and can run well from an inverter and batteries.
This has been evolving for a few years with various amps, crossovers  and speakers in play, but this is the current state of the system as of mid 2021.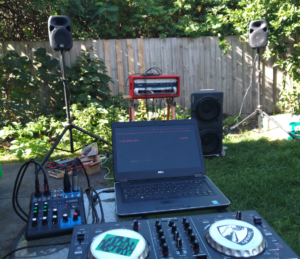 Features:
100W+100W of Hifimediy T1 Class D amplification driving Wharfedale Titan 8 passive satellite speakers.
Behringer iNUKE 1000 Class D amp, bridged mono driving two 16ohm 12″ Lorantz bass speakers in parallel for about 500W, in sealed enclosures.
Crossover and EQ is a Symetrix 760 DSP processor, EQ tuned via measurement mic for an even response (the Wharfedale Titans a bit bright sounding without it), as well as managing the LF so the sealed bass enclosures work well.
Yamaha MG06 mixer providers a simple clean front end for DJs and performers to connect to.
1200W Pure Sine 12v->240vac inverter for when being run in "off-grid" mode